Hello dears,
We just had my conference de Presse 07/09 and the concert date 22/09 is arriving,
Please, see here the video of the Conference, with the special participation of Josephine Baker's son: Luis Bouillon Baker.
I translated it for you, so you have the text on youtube, just acces to it to understand what he is talking about. Lots of emotion for me on his words. Just wonderful.
Text in English and in Portuguese
I also gave the interview telling about my way from Brazil to Iceland before moving to France and why I consider Thomas R. Einarsson my music Godfather in Iceland and when my dream about Josephine Baker have started. See the best moments of the conference here below, also with text translated in Portuguese and in English:
The Deputy Mayor and Secretary of the Culture of Cannes, Mr. Thomas de Pariente also have been there, even if he was very busy and had to run to others appointments. Very nice of him.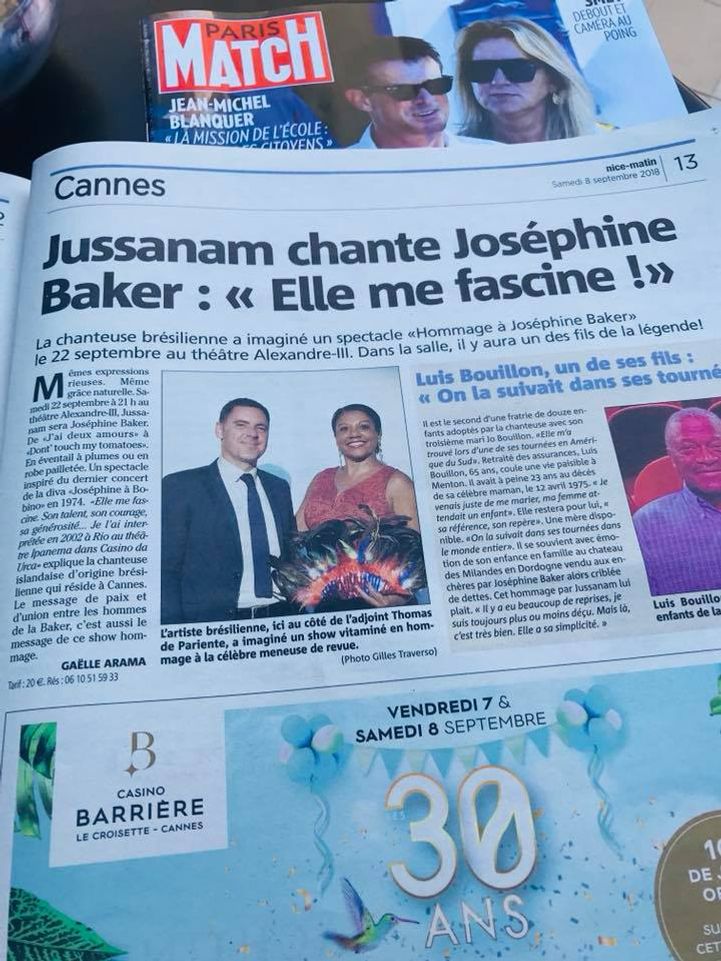 Thank you all that came to my Conference,
Jussanam