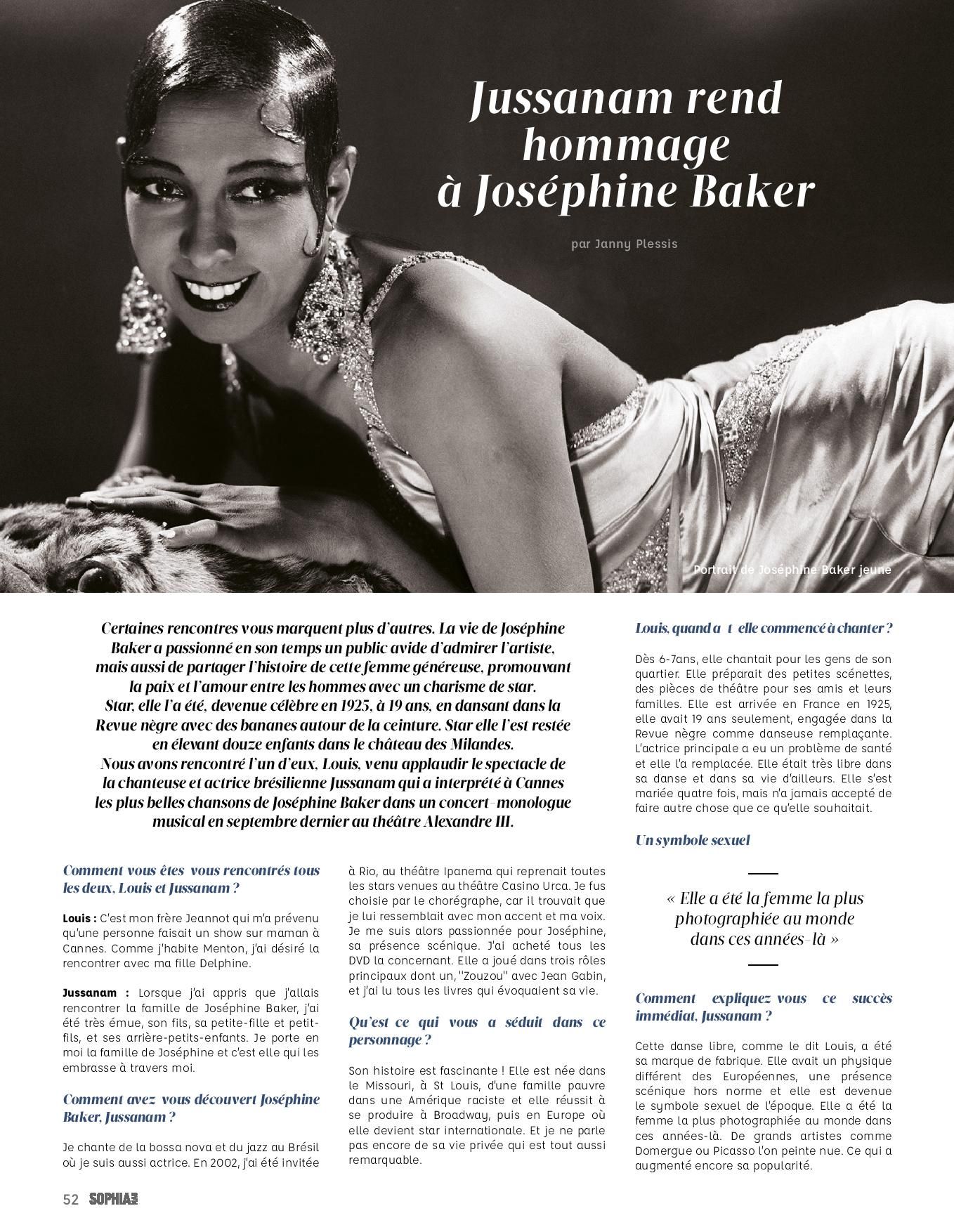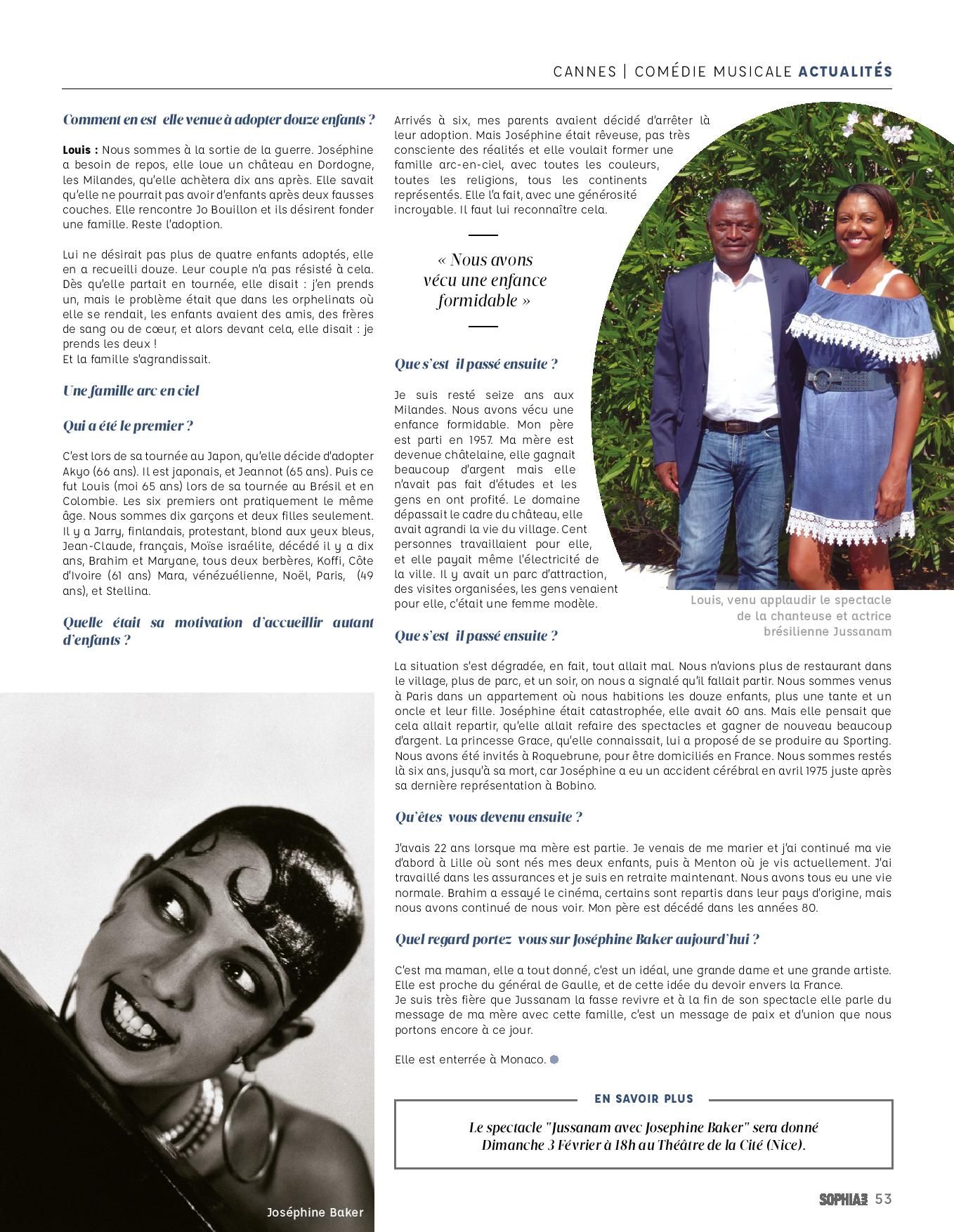 It is a lovely way to ending this year, appearing on the magazine Sophia - Metropole Mag. 
Thanks to the journalist Janny Plessis that came to interview me  with Luis Bouillon Baker, Josephine Baker's son.
Thanks also to my Press team : Marie-Caroline Lafay and Didier Finco
This project is really a project of my heart, a dream project and I really want follow with it  much long as I can, because it is beautiful and very important message to pass to the world. 
Each time we realise a dream , we have a reason more to say thanks God!
Have a Merry Christmas wll you an families and I hope you a great 2019,
Peace to our world,
Jussanam